If it looks triumphal, fine. Whatever the recent pop turn on their recordings, Lizzi Bougatsos and
Gang Gang Dance
—though a member shy from their last Portland show—remained every bit as much the factory of pounding, muddy ecstasis as ever when they kicked off
PICA's TBA fest
at The Works last night, at
the new old Washington High School space
on Southeast 14th Avenue and Stark Street.
Bougatsos was happy to be in town--she's got family here, she said, which could account for the loose-ish, happy-go-lucky feel of the set. Still, the crowd was a hot mess, and all the better for it.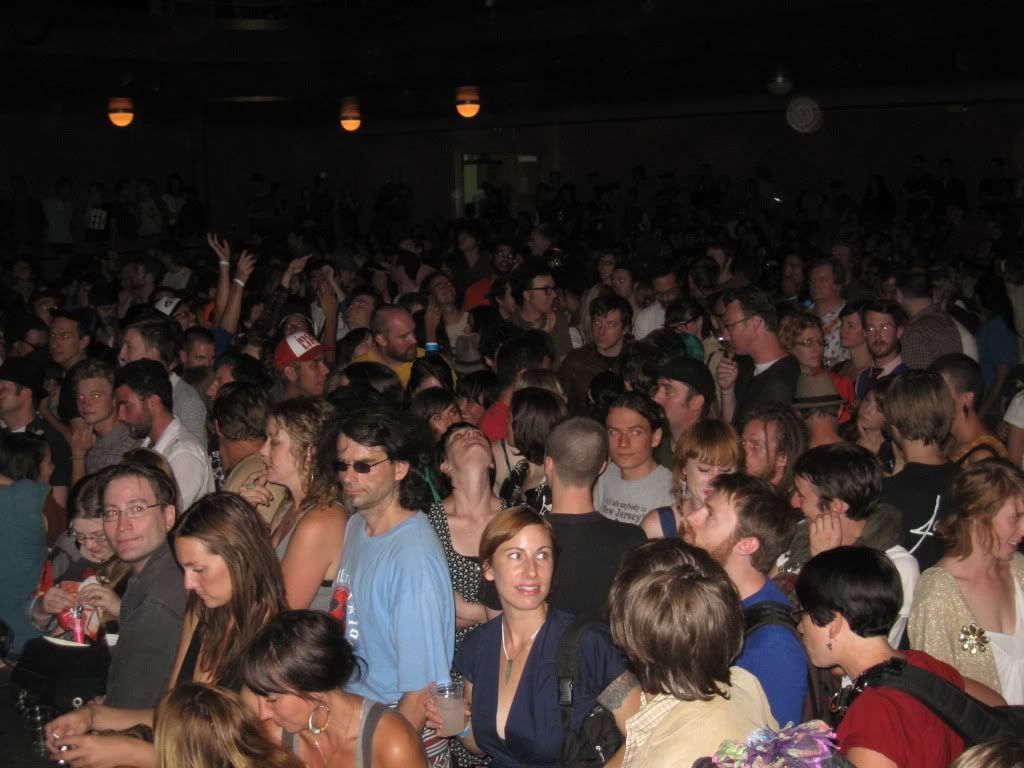 But however many hundreds crowded the former high school, and however many hundreds more mobbed the outdoor beer garden, the party was somehow hardly the point. Whatever mixing there was, was casual and still focused on the proceedings onstage or to come, rather than the shindig itself (which was, sadly, hampered by more than a few punctiliously overzealous blackshirted security guards.)
If one must, as it goes, manufacture the feeling of a party, best to do so in the style of faux-celeb, faux-Italian, faux-Warhol-friend
Olaf Gambini, who hired limo and bodyguard camera and shills from the crowd to make his traveling circus partywagon complete,
as he traveled from stop to stop around First Thursday in Oldtown and the Pearl, trying to convince everyone he was famous.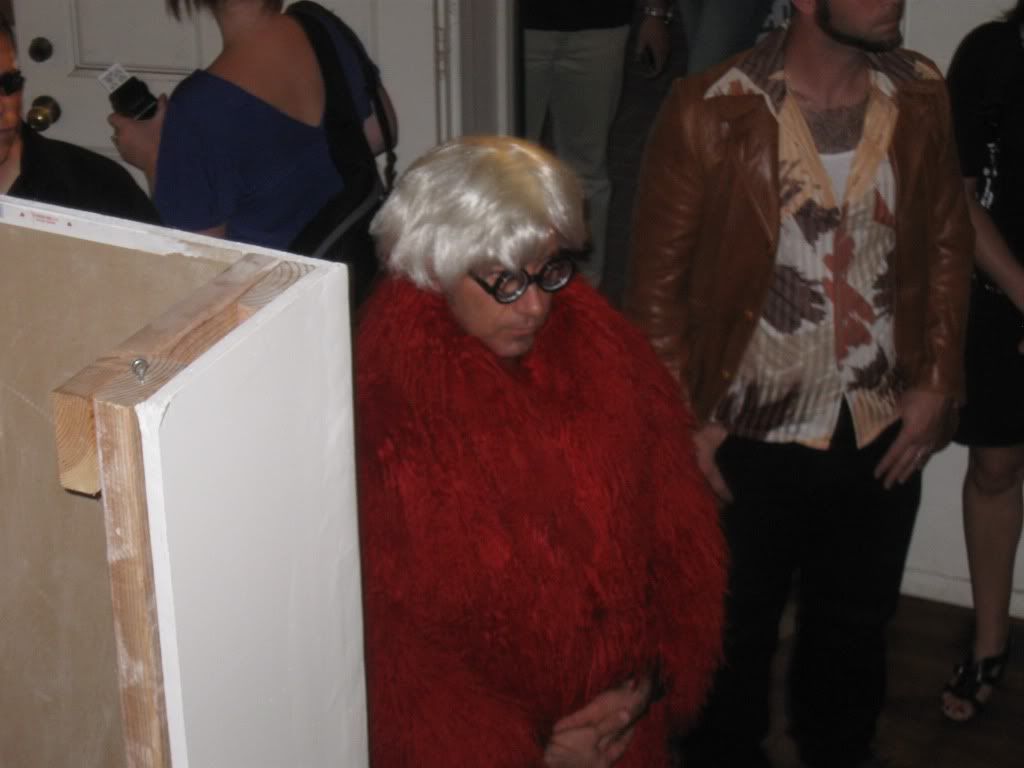 It's sad, of course, to rain on such an elaborate parade, especially when
other sites
have been reporting Gambini as if he weren't the purest of PDX hoaxes, but still: for the record: he ain't real, folks. He didn't hang with the Warhol, never lived in NYC for all I know, certainly couldn't decide on which accent to speak in. But then, to point this out is simply to miss the point. Olaf Gambini has been tooling around Portland in a limo, with bodyguards, not to fool anyone but rather to create the mere aura of extreme fame: he is saintly halo without names or recognition, followed everywhere in turn by cameras determined to document the whole experiment.
Whether he and River Phoenix's little brother have too much in common, is still to be seen.