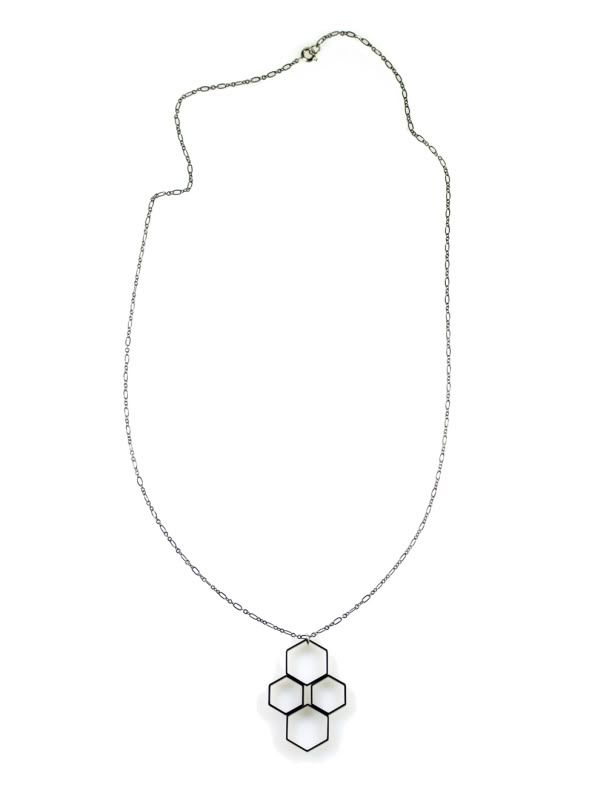 New York City-based designer
Jene Despain
returns to her hometown, Portland, to debut her newest collection with two shows in the same night: a trunk show at
Pin Me Apparel
and participation in Up in the Air,
a launch party for fashion blogazine, The Neat Sheet, both Friday, July 9.
Despain's new jewelry line, the
Black Honey 2010 Collection
, is made of a blend of 14-karat gold and gum metal with "pops" of black leather, she says. All the materials Despain uses—aside from one kind of gem made by Thai women, who receive some of the proceeds from jewelry sales±are made in the U.S. "My jewelry isn't like a lot of other jewelry being produced now that comes at the cost of human rights," Despain says.
Despain cites her Portland upbringing as part of her inspiration. "Portlanders march to their own tune in so many ways," she says. "I like creating things that really stand out, and I think that's the same mindset that Portland has."
You can shop Despain's new collection at the trunk show, or head over to the launch party to enter to win one of her most popular pieces, the swallow necklace.
Pin Me Apparel Trunk Show, 3705 N Mississippi. 4-7 pm Friday, July 9. Free.

Up in the Air: A Summer Affair, Hotel DeLuxe, 729 SW 15th Ave., 6-9 pm Friday, July 9. $10. Tickets on sale now at craveportland.eroievent.com.
Photo courtesy of Jene Despain.