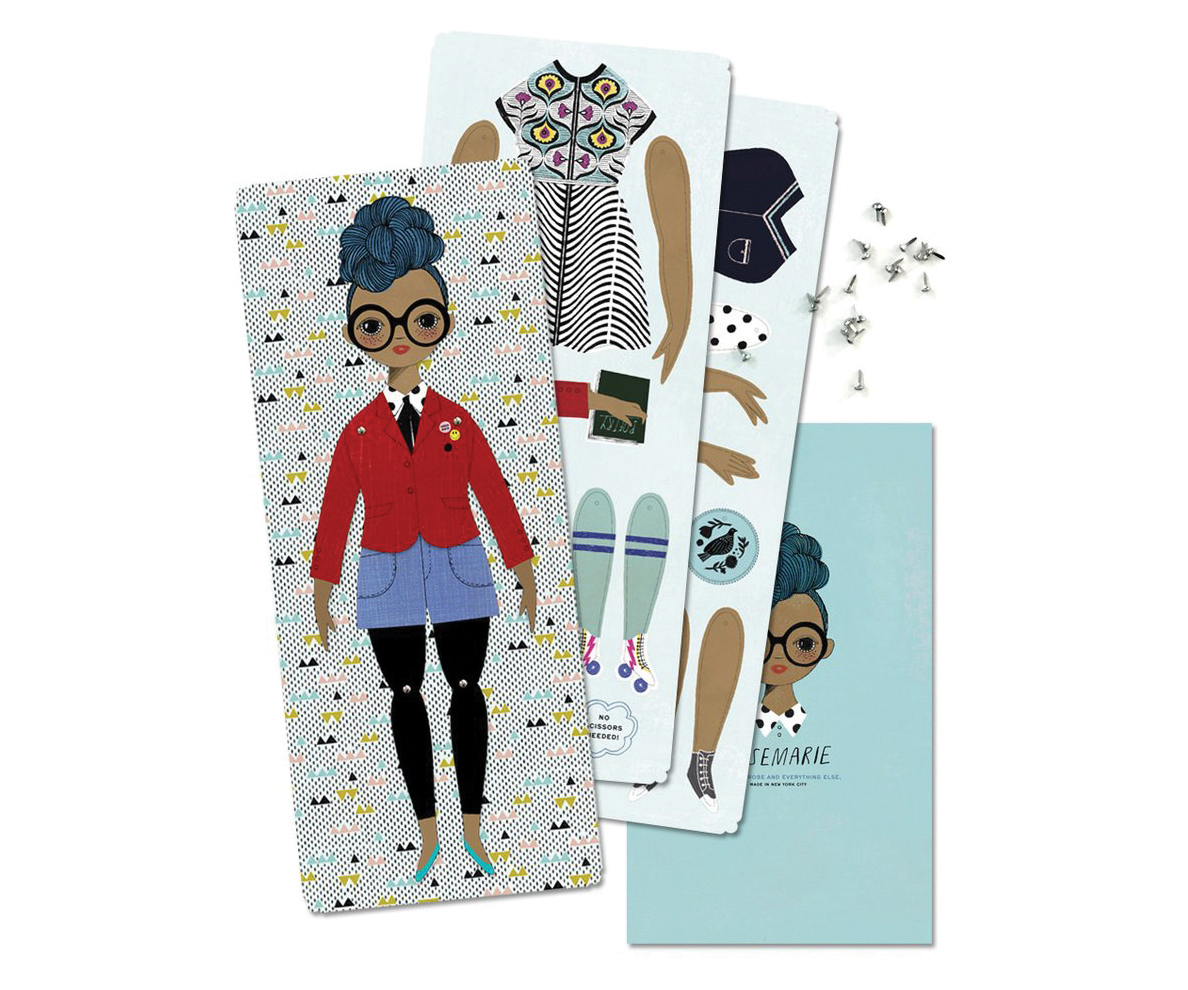 Paper Doll Kit by Of Unusual Kind | Grasshopper Boutique | $32
At Grasshopper they love showcasing classic products done in modern and fresh ways, like the paper doll kits from Of Unusual Kind. Each character has a unique style all their own, and pieces can be mixed and matched to create the perfect out t. Printed and assembled in the USA.
1816 NE Alberta St. 503-335-3131 grasshopperstore.com
My Weather Station by Moon Picnic | Grasshopper Boutique | $54
Sunny or stormy, this weather station is a fun way to learn about the weather. Little meteorologists turn the dials and slide the thermometer to report on the weather. Featuring Moon Moon Picnic's signature stylish design, this weather station looks adorable too.
1816 NE Alberta St. 503-335-3131 grasshopperstore.com
Squishables Toys | Kids at Heart | $19.95 – 41.95
These giant, soft, and huggable plush foods are wildly popular, and make the perfect gift for pretty much anyone. Avocados aren't your thing? Not to worry, Squishables come in everything from cactuses to manatees!
3445 SE Hawthorne Blvd. 503-231-2954 kidsathearttoys.com
Forbidden Sky | Cloud Cap Games | $40
Soar to dizzying heights in this electrifying cooperative adventure! Work as a team to explore a mysterious platform that oats at the center of a savage storm. Connect a circuit of cables to launch a secret rocket, all before you are struck by lightning!
1226 SE Lexington St. 503-505-9344 cloudcapgames.com
Unlock! | Guardian Games | $15
Bring an escape room experience home! A variety of scenarios to choose from. Unlock! is a cooperative card game in- spired by escape rooms that uses a simple system which allows you to search scenes, combine objects, and solve riddles.
345 SE Taylor St. 503-238-4000 ggportland.com
Plan Toys Slide N Go Dollhouse | Spielwerk | $159
Modern simplicity and beauty wrapped up in this quality wooden dollhouse. The 3 sections reconfigure for play and slide into one portable unit to carry. An heirloom piece for keeps. Comes complete with furniture sets.
3808 N Williams Ave #121 503-282-2233 spielwerktoys.com