My Happy Place Camp Fire Mug | Tender Loving Empire | $22
This 14 oz. steel mug is perfect for your next camping adventure! Inspired by love for the outdoors, campfires, and waking up to the smell of nature with a warm cup of coffee.
412 SW 10th Ave, 525 NW 23rd Ave, 3541 SE Hawthorne Blvd, 7243 SW Bridgeport Rd. Suite D-102, PDX Airport: Concourse D 503-548-2925 tenderlovingempire.com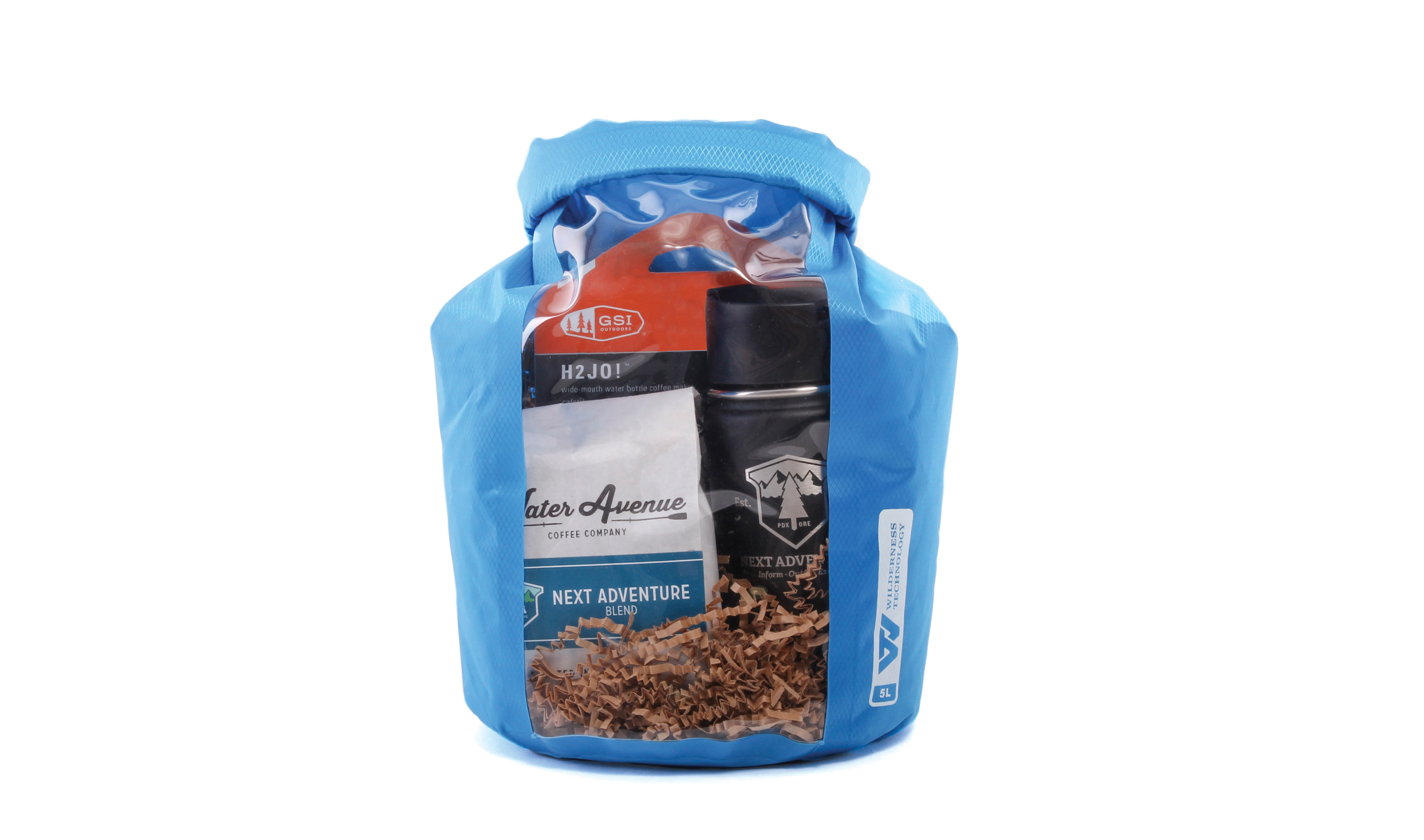 Water Avenue Coffee Single Brew Gift Bag | Next Adventure | $49.95
Give a jolt of java with this brew bag that includes one 12oz Black Coffee Hydro Flask, an 8oz Water Avenue – Next Adventure Blend – Whole Bean Coffee Bag, a GSI H2JO! Coffee Maker, all wrapped up in a 5L Blue Wilder- ness Technology Dry Bag. Gift tag and crinkle paper included.
426 SE Grand Ave. nextadventure.net
Pioneer 9 | North St. Bags | $45.99
Strap it to your handlebars, throw it on your belt, over your shoulder, or straight into your every day carry. That's the essence of the Pioneer 9 Pack – a straightforward and capable companion that you can make your own. Made in house in Portland, OR. Waterproof and custom color options available.
1551 SE Poplar Ave. 503-419-6230 northstbags.com
Weekender Meeting Bag | North St. Bags | $139.99
Small, meet scrappy. The Weekender Meeting Bag clocks in at just over a pound and is one serious contender for your new favorite field bag. Sized to fit a 13" laptop and its accessories perfectly, this laptop bag is as adapt- able as you are. Made in house in Portland, OR.
1551 SE Poplar Ave. 503-419-6230 northstbags.com