---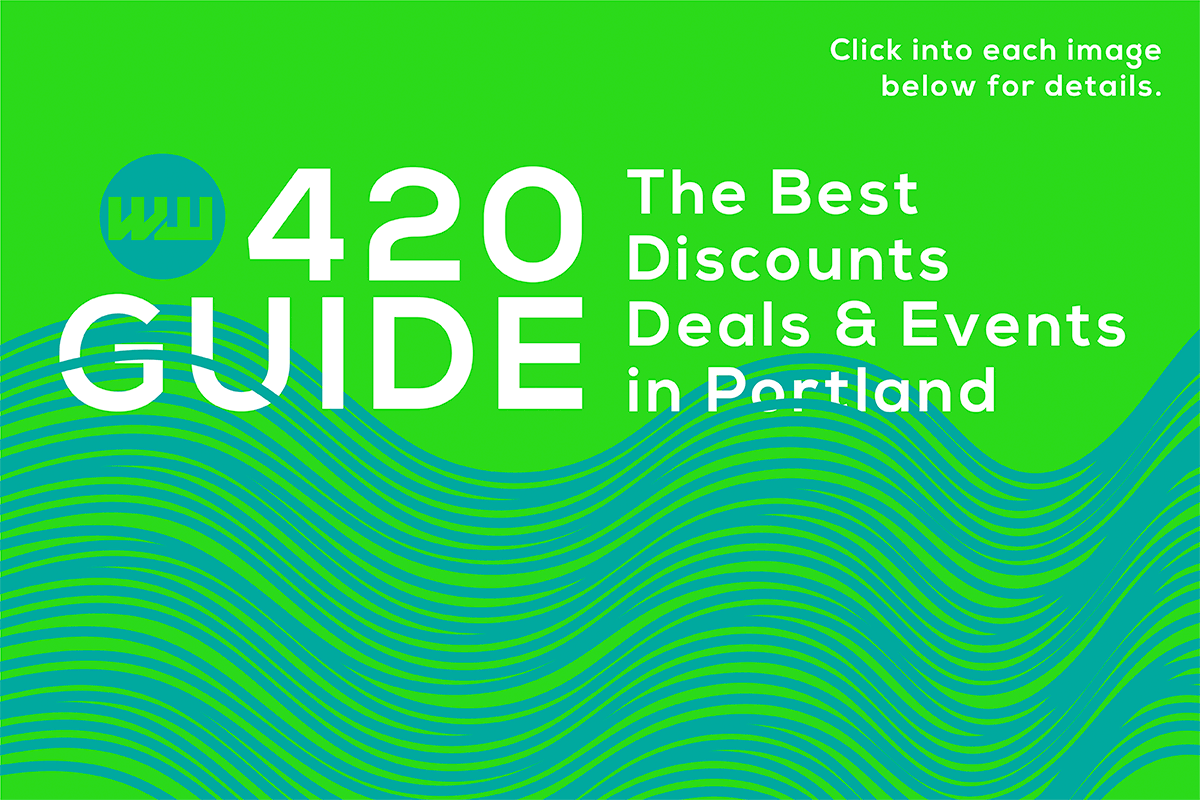 Rejoice! 420 is here: our annual excuse to stock up on our favorite goods and try out new products. Dispensaries all around Portland will be serving serious discounts and deals all month. Our recommendation? Try something new. There's a big, wide world of cannabis out there - and you can't knock it till you try it. Here's a list of local companies celebrating the high holiday that we'll be visiting this month.
---
Stumptown Cannabis
40% off Fire Department prerolls, edibles & more $10 Orekron preroll 5 packs $69 premium flower ounces 1 gram cartridges starting at $16 1 gram dabs starting at $10 additional 10% off flower wall purchases from 4:20 pm to close.
---
Northwest Cannabis Company
Celebrate the dopest holiday with 30% off all cannabis, free munchies, Mary Jane's Glass and swag giveaways, music, and more! Get tickets to Northwest Music Fest, starting at 4:20 pm featuring three tribute bands and cannabis magic.
---
Laurie + MaryJane
Get ready for the best-tasting gummies to hit the market! Bleublees are the only gummies made with a full-spectrum coconut oil infusion. Visit your local Electric Lettuce store and enjoy 30% off any Laurie + MaryJane product when you mention the secret passphrase "I Love Bleublees."
---
420 Fest Northwest
Set Yourself Free this 4/20 with Groundworks Industries! Celebrate the best of Oregon cannabis with the return of their exclusive totes, discounts up to 50% off, daily prize drawings and more at Electric Lettuce, Five Zero Trees, Serra, Farma, CannaDaddy's & Cola Cove for five fun-filled days.
---
Gnome Grown
Enjoy 30% OFF the entire store and 40% OFF select vendors at all three locations. Food, music, raffle and BLAST OFF BAGS that are out of this world! Free food from Right Bayou Cajun with purchase while supplies last.
---
Danodan Hempworks
Smooth the day's rough edges while staying sharp. Just drip, stir, and sip! All the vibes without the high. Available at New Seasons Market and Market of Choice or shop online with free shipping to your door! SAVE 35% now with promo code ALLTHEVIBES
---
Green Oasis Cannabis
Specials starting on 4/17: 35% off Wyld, 30% off Grön, 30% off Fire Department, 30% off Major, Elysium, Private Stash, 20% off Hapy Kitchen, and MORE! 4/20: 25% off the entire store! (Plus ongoing sales continuing) Spend $25, get a custom bag + FREE taco coupon!
---
Great Notion
Tune in. Turn on. Drops all week. Stay tuned to @greatnotion Instagram for a week of 420 inspired beer releases, giveaways, and event info! Make sure to download the Great Notion App so you don't miss any drops! Available in the Apple and Google Play stores.
---